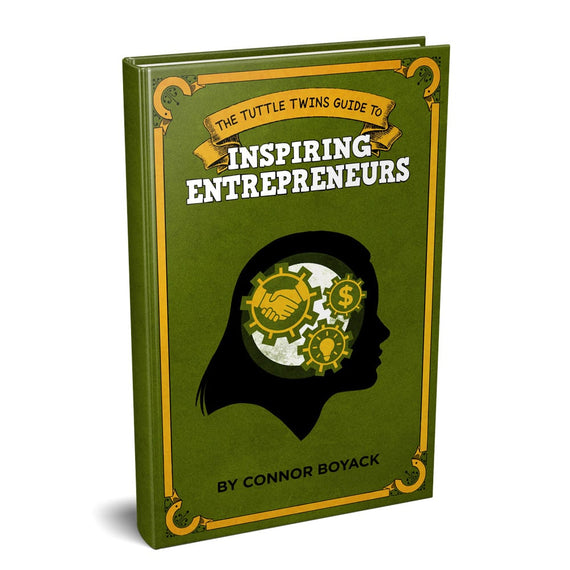 The Tuttle Twins Guide to Inspiring Entrepreneurs
Throughout history, a certain few people have made risky decisions in an attempt to solve a problem that many people were experiencing, hoping that their new innovation or invention would be able to serve these people and that they—the entrepreneurs, as we call them—would be able to profit in return.
These risk-takers are the key drivers of the economy who create jobs and new products and services that make our lives more comfortable and convenient. The world becomes a better place through their efforts.
But entrepreneurs don't always succeed. Indeed, their failures teach them powerful (and sometimes hard) lessons that they can learn from. They gain knowledge with each new attempt that makes their future efforts even more fruitful.
Their stories can serve as inspiration as you begin to determine your own path in life and whether being an entrepreneur is part of your journey.
Hardback book; 174 pages of content.
The Complete Set of 3 "The Tuttle Twins Guide Books" are available at a deep discount!