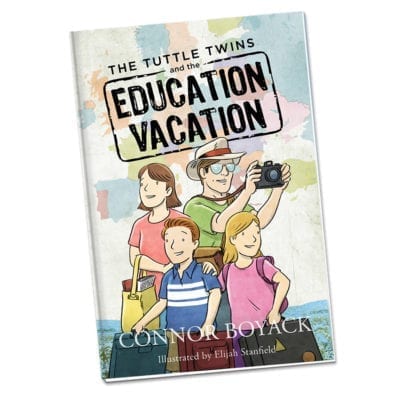 The Tuttle Twins and the Education Vacation (#10)
Ethan and Emily Tuttle have spent several years in school being graded on the quality of their work. But after hearing an award-winning teacher discuss some problems with schooling and share a vision for how children are best educated, the Tuttle family decides to embark on a new learning adventure. Book #10 of 12 in this Series.
By Connor Boyack
Paperback: 61 pages   ISBN: 978-1-943521-37-1
Purchase the Complete Set of 13 Tuttle Twins Adventures at a deep discounted price!