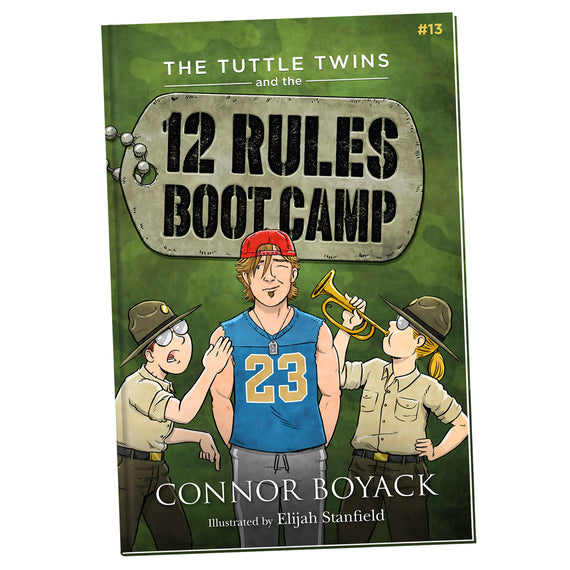 The Tuttle Twins and the 12 Rules Boot Camp (#13)
Life doesn't come with a manual, but there are some helpful rules that one can follow in their life to be set up for success. That's something that the Tuttle twins have been taught by their parents— and something they teach to their Uncle Brock in their new adventure.
Inspired by the popular 12 Rules for Life written by Jordan Peterson, this story sees the twins organize a boot camp for Brock to help him see the power of these ideas—and how each of the ideas is like an ingredient that, when mixed together, can lead to great results!
By Connor Boyack
Paperback:  60 pages   ISBN: 979-8-88688-006-9
Purchase the Complete Set of 13 Tuttle Twins Adventures at a deep discounted price!