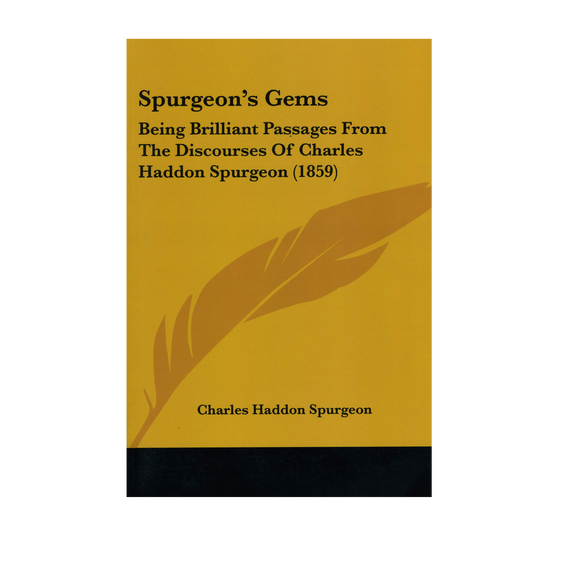 Spurgeon's Gems: Brilliant Passages From the Discourses of Charles Haddon Spurgeon (1859)
The popularity of Mr. Spurgeon's sermons in America have only been equaled in popularity to that of his homeland of Great Britain. The call has been repeatedly made for a volume giving the characteristics of Mr. Spurgeon's style, revealing the secret of his mighty power as a preacher of truth, with a mannerism which demands attention.  This cannot be done by giving simply detached sentences from his sermons.  Mr. Spurgeon is not known for his terseness.  He is rhetorical, descriptive, flowing and glowing.  He blazes and burns along the pathway of his subject rising in flights of imagination, and carrying his hearers along with him in earnest, overwhelming appeals.
Enjoy this unique work from the "Prince of Preachers".
Softcover, 352 pages.
ISBN: 9781104308025