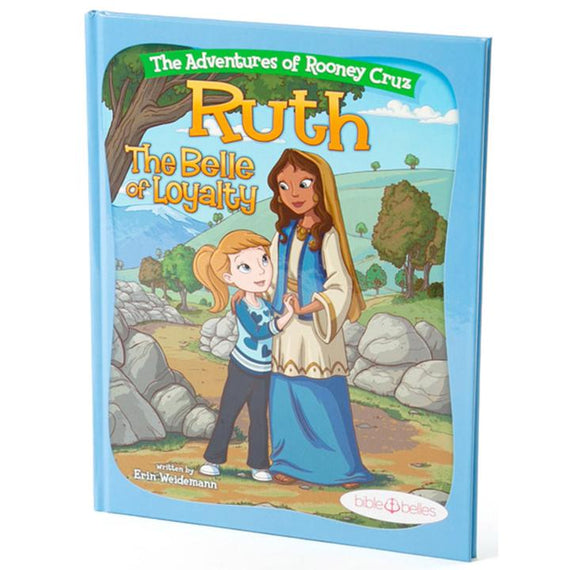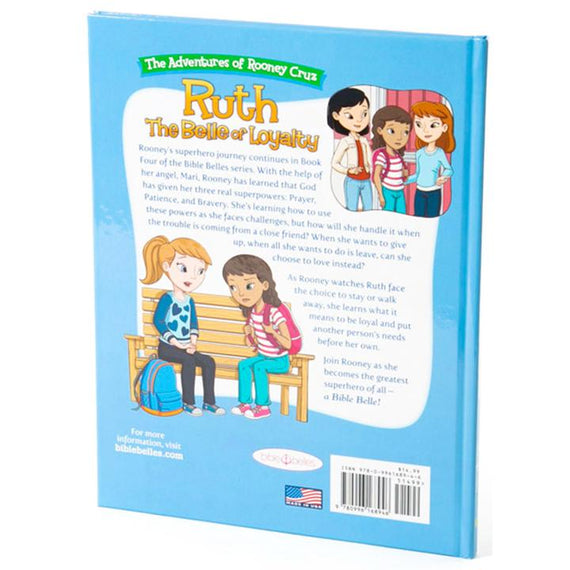 Ruth: The Belle of Loyalty
The fourth hardback, yearbook quality, 56 glossy page book, is the R in the Bible Belles HEARD series. Rooney is faced with handling trouble coming from a close friend. When she wants to give up and leave, can she choose to love instead?
Rooney is faced with a conflict at school and doesn't know how to navigate it. She learns what it means to be loyal and put another person's needs before her own.
The children's book "The Adventures of Rooney Cruz: Ruth the Belle of Loyalty" is the third of an original children's Christian book series presenting real heroes like never before! Give your little belle the chance to learn about and look up to real role models: the Bible Belles! This fun Christian story book is great for pre and early readers age 4-8, and independent readers age 9 and 10.
Written by Erin Weidemann
Hardcover, 56 Pages
ISBN: 978-0-9961689-4-6