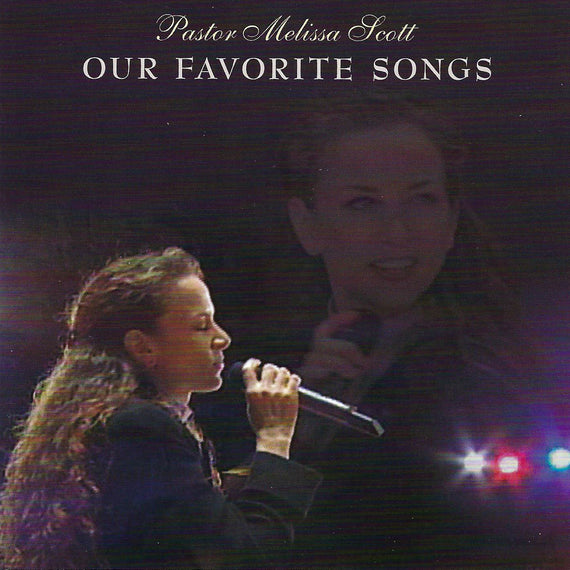 Our Favorite Songs Volume 1
This is a collection of songs taken from the Los Angeles University Cathedral recorded live as part of our worship. I have no training or experience as a professional singer and only began leading the song service with my husband, Dr. Gene Scott, asked me to temporarily step into that role. I was soon "drafted for the duration," as we like to say, and have continued to sing these songs of Praise and Faith in my tenure as pastor. They were sung to God from the heart, as a ministry to the congregation rather than as a performance. These truly are some of Our Favorite Songs.
"I hope you enjoy them as much as I do" – Pastor Melissa Scott, Ph.D.
| | |
| --- | --- |
| Our Favorite Songs - Volume 1 |  Full-length CD featuring 14 songs -  |
| Track Listing: |   |
| 1. Amazing Grace | 8. What A Friend We Have In Jesus |
| 2. If That Isn't Love | 9. Just A Closer Walk |
| 3. How Great Thou Art | 10. Peace In The Valley |
| 4. I'd Rather Have Jesus | 11. Lamb of God |
| 5. Only Believe | 12. Body & Soul Medley |
| 6. He Touched Me | 13. When They Ring Those Golden Bells |
| 7. I've Got A Feeling | 14. The Storm Is Passing Over |