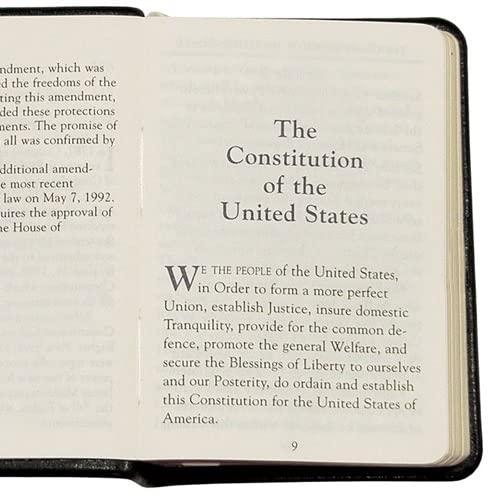 Miniature United States Constitution
Includes the Bill of Rights, all the Amendments, the Declaration of Independence,

Articles of Confederation, and additional historical documents related to the founding of our nation. This complete United States Constitution measures only 2.75" x 3.75" 

Features a genuine calfskin leather cover.

Sewn binding for strength, with gilt edges and ribbon bookmark.  

192 pages

ITEM# USCON