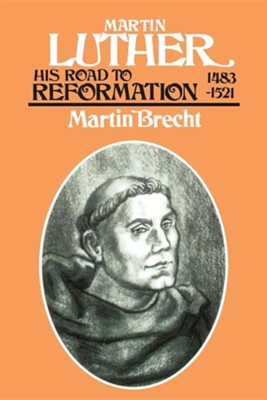 Martin Luther: His Road to the Reformation 1483-1521, by Martin Brecht
This first volume in Martin Brecht's three-volume biography recounts Luther's youth and young adulthood up to the period of the Diet of Worms. Brecht discusses Luther's education at the University of Erfurt, his monastic life, his canonical trial in 1519, the Leipzig debate, and his earliest contributions to the beginning of the Reformation.
Martin Brecht is a leading Luther scholar and professor of Reformation and modern church history at the University of Muenster. Until his retirement in 1997, he served as head of the Department of Medieval and Modern Church History of the Evangelical Theological Faculty of the university.