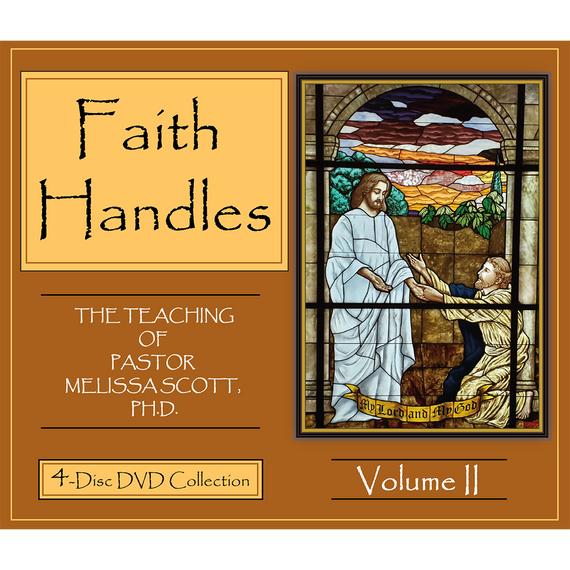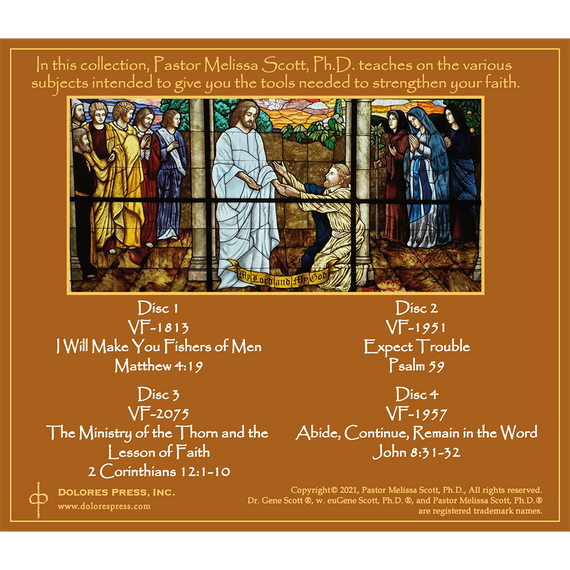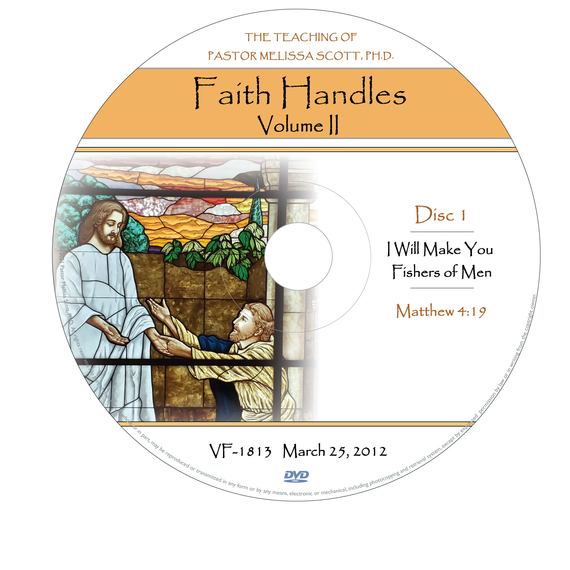 Faith Handles Volume 2 (4-Disc DVD Set)
In this collection, Pastor Melissa Scott, Ph.D. teaches on the various subjects intended to give you the tools needed to strengthen your faith.
Volume 2

Disc 1
I Will Make You Fishers of Men

Matthew 4:19
Disc 2
Expect Trouble

Psalm 59
Disc 3
The Ministry of the Thorn and the Lesson of Faith

2 Corinthians 12:1-10
Disc 4
Abide, Continue, Remain in the Word

John 8:31-32
This attractive stained glass artwork was designed by and created under the direction of Pastor Melissa Scott, Ph.d. After the restoration of Faith Center, it was placed in the Dr. Gene Scott Memorial Chapel, where it resides today.  This iconic life-size scene depicts the moment that Thomas recognizes Jesus as the risen Christ and declares, "My Lord and My God".

Dolores Press wishes to thank Pastor Scott for the permission to use this captivating artwork on this new series of messages entitled, "Faith Handles", for the Resurrection of Jesus Christ is the basis of our Christian Faith.