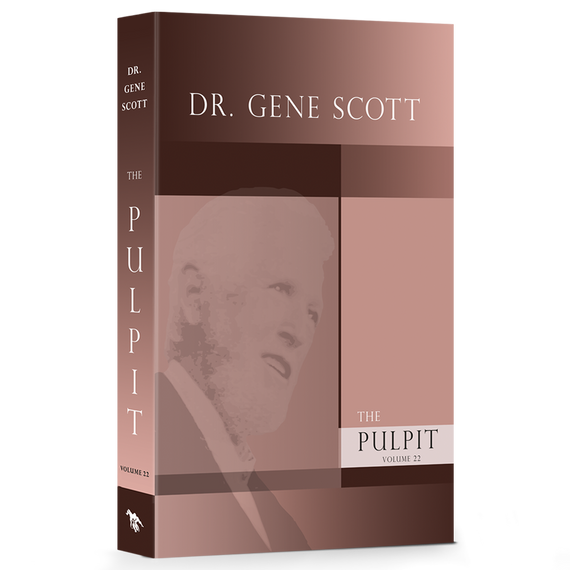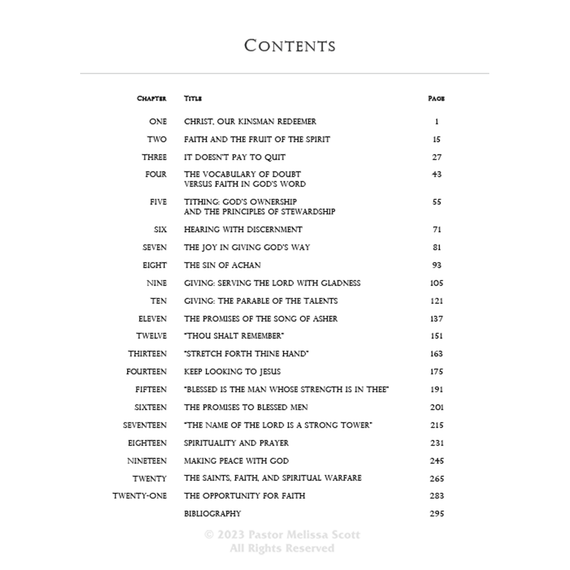 Dr. Gene Scott Pulpit Volume 22
Dr. Gene Scott often said that if you want to know something about God's heart, ask yourself this simple question: what do you want the most from those you love? Do you want perfection, or do you want trust? You know the answer. God is the same way: He wants trust. God gives the gift of eternal life to those who trust in His word.
In this collection of sermons, Dr. Scott teaches on the central truths of the Christian faith and answers such questions as: What is the meaning of faith? What does it mean to "abide in Christ"? Why does God lead His children into wilderness places, into valleys, and into storms? Why should we go to church? What is the necessary precondition to receive something from God?

Dr. Gene Scott takes the most profound Bible truths and communicates them to people right where they live. The Dr. Gene Scott Pulpit series will help you grow in God's grace as you study along with one of the great Bible teachers of modern times. Hardcover 298 pages. ISBN: 978-1-60670-022-8
Table of Contents
Chapter 1    Christ, Our Kinsman Redeemer
Chapter 2    Faith and the Fruit of the Spirit
Chapter 3    It Doesn't Pay to Quit
Chapter 4    The Vocabulary of Doubt versus Faith in God's Word
Chapter 5    Tithing: God's Ownership and the Principles of Stewardship
Chapter 6    Hearing with Discernment
Chapter 7    The Joy in Giving God's Way
Chapter 8    The Sin of Achan
Chapter 9    Giving: Serving the Lord with Gladness
Chapter 10   Giving: The Parable of the Talents
Chapter 11   The Promises of the Song of Asher
Chapter 12   "Thou Shalt Remember"
Chapter 13   "Stretch Forth Thine Hand"
Chapter 14   Keep Looking to Jesus
Chapter 15   "Blessed Is the Man Whose Strength Is in Thee"
Chapter 16   The Promises to Blessed Men
Chapter 17   "The Name of the Lord Is a Strong Tower"
Chapter 18   Spirituality and Prayer
Chapter 19   Making Peace with God
Chapter 20   The Saints, Faith, and Spiritual Warfare
Chapter 21   The Opportunity for Faith