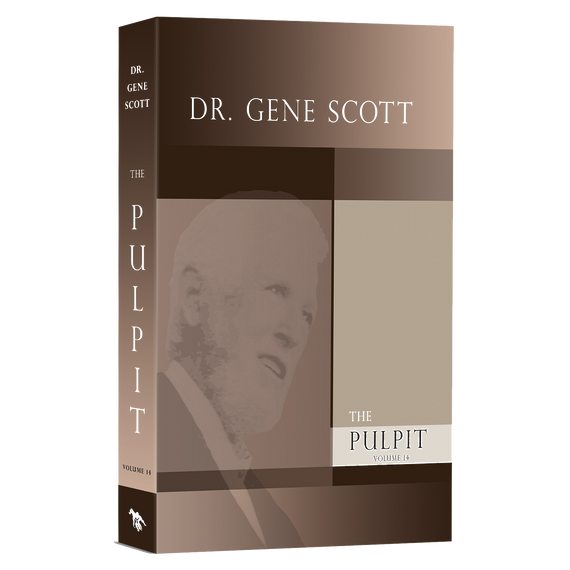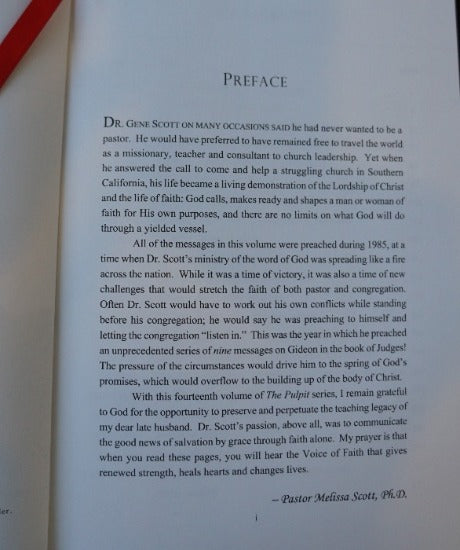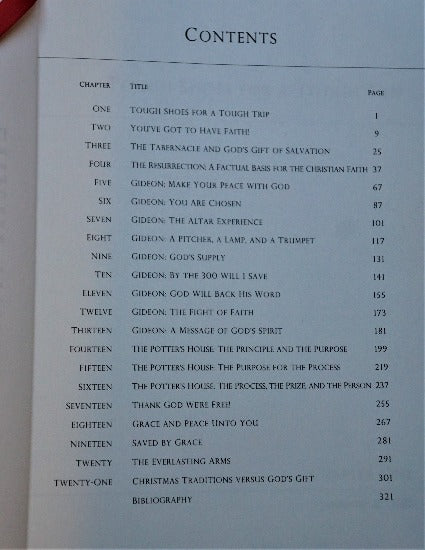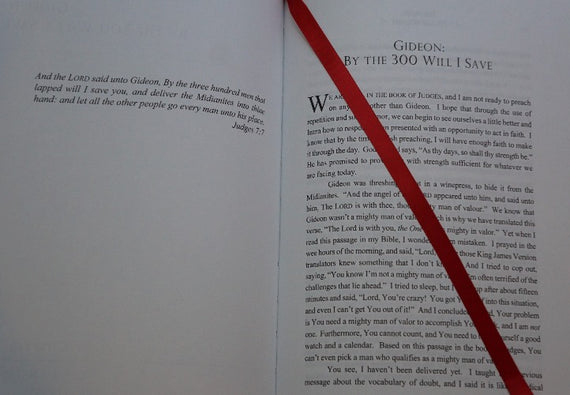 Dr. Gene Scott Pulpit Volume 14
The Resurrection of Jesus Christ is a historical fact that can be demonstrated. If you have ever had questions about this foundational truth, Dr. Gene Scott's classic presentation will help solidify your faith and equip you for your Christian journey.
God wants to make us into something, but the problem is we usually don't like His methods! Learn the lesson of the Potter's House and discover how God uses our experiences to shape us into what He intends us to be.
Have you ever faced something impossible? There was a man hiding in a pit, surrounded by enemies and trying to scratch out a living, when God commissioned him to save all of Israel! Learn from God's dealings with this man what it means to walk by faith. Dr. Gene Scott makes the word of God clear and applicable, right where you live. The Dr. Gene Scott Pulpit series will help you grow in your knowledge of God as you study with one of the great Bible teachers of modern times. Hardcover - 324 Pages  ISBN: 978-1-60670-014-3
Table of Contents
Chapter 1    Tough Shoes for a Tough Trip
Chapter 2    You've Got to Have Faith!
Chapter 3    The Tabernacle and God's Gift of Salvation
Chapter 4    The Resurrection: A Factual Basis for the Christian Faith
Chapter 5    Gideon: Make Your Peace with God
Chapter 6    Gideon: You Are Chosen
Chapter 7    Gideon: The Altar Experience
Chapter 8    Gideon: A Pitcher, a Lamp, and a Trumpet
Chapter 9    Gideon: God's Supply
Chapter 10  Gideon: By the 300 Will I Save
Chapter 11   Gideon: God Will Back His Word
Chapter 12   Gideon: The Fight of Faith
Chapter 13   Gideon: A Message of God's Spirit
Chapter 14   The Potter's House: The Principle and the Purpose
Chapter 15   The Potter's House: The Purpose for the Process
Chapter 16   The Potter's House: The Process, The Prize, and the Person
Chapter 17   Thank God We're Free!
Chapter 18   Grace and Peace Unto You
Chapter 19   Saved by Grace
Chapter 20   The Everlasting Arms
Chapter 21   Christmas Traditions versus God's Gift