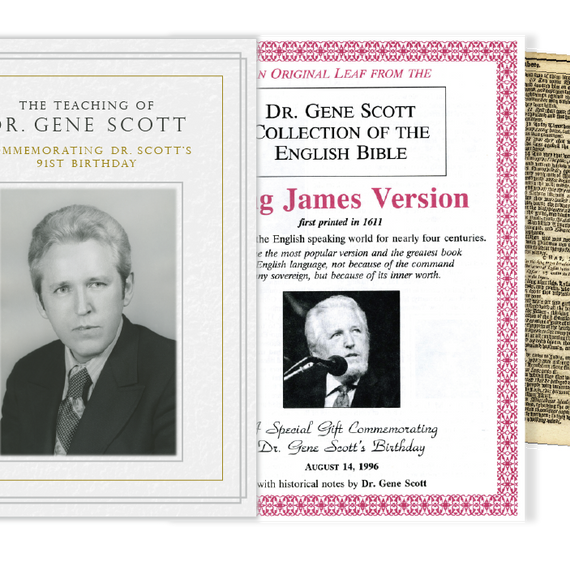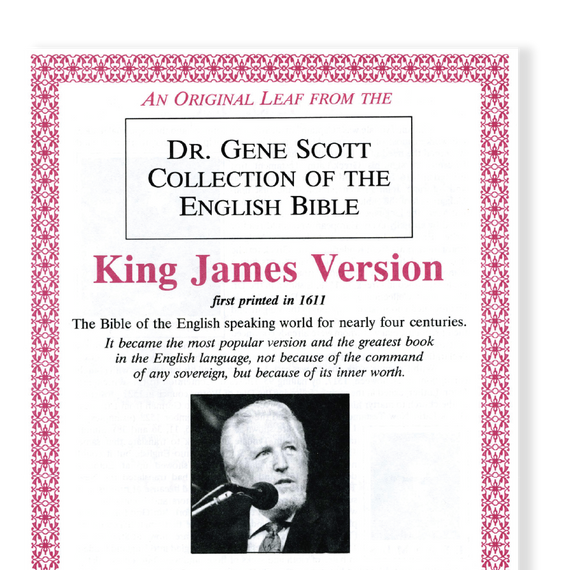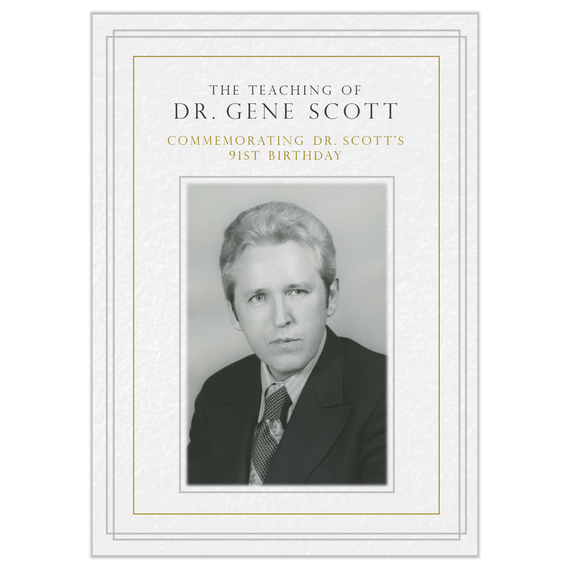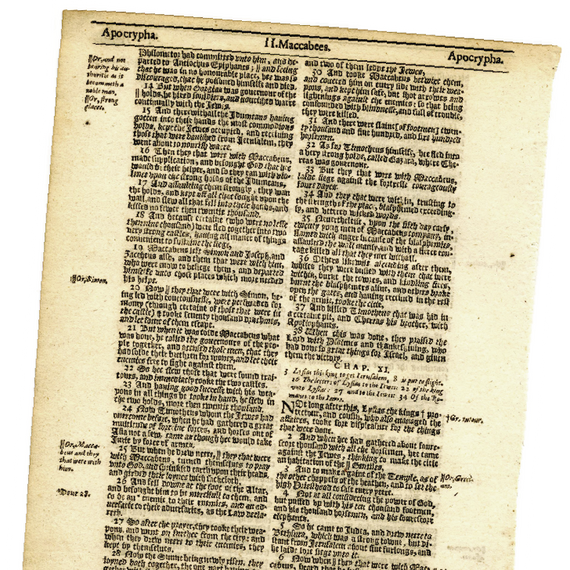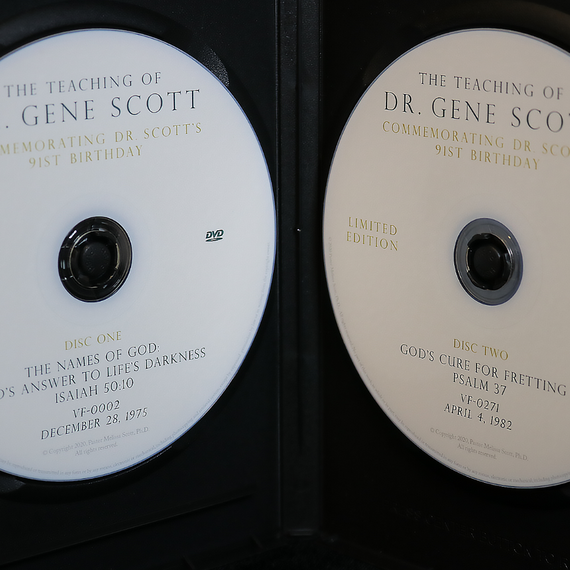 LIMITED EDITION Dr. Gene Scott 91st Birthday Commemorative Package
August 14, 2020 would have marked Dr. Gene Scott's 91st Birthday.
In commemoration of this event and of the Bible teaching of a great man of God,
Dolores Press is offering a special commemorative collection consisting of two DVDs and an original leaf from a 17th-century King James Version Bible!
This unprecedented Bible-teaching collection is not available anywhere else.
The DVDs:
The DVDs are two digitally re-mastered classic messages from Dr. Gene Scott:
"The Names of God: God's Answer to Life's Darkness," message number VF-0002 preached in 1975.
"God's Cure for Fretting," message number VF-0271 preached in 1982.
In later years, Dr. Scott referred to these messages as "Nitro Pills," naming them after the heart medication he had been prescribed for use in an emergency.  He would often say, "These messages are spiritual nitro pills: when you need them, you need them!"
The two DVDs come in a custom case featuring two very rare photos of Dr. Scott.
The Bible Leaf:
This genuine King James Version Bible leaf was printed before 1650!  It was recently uncovered from a cache of leaves that were part of a special celebration of Dr. Scott's birthday in 1996. It includes a Certificate of Authenticity and Provenance signed by Dr. Scott.  The leaf comes with an 8-page flyer featuring Historical Notes and a timetable of the transmission of the Bible into English.
This rare leaf comes from a fragmentary Bible, so no complete Bibles were affected in making this leaf available.  It was randomly selected from various books in the King James Bible including the Apocrypha, which was a part of the original King James Version.
This is a unique opportunity to own a piece of History!  The complete collection, including the 2 DVDs and Bible leaf with Historical Notes and Certificate of Authenticity is available in limited quantities: when they're gone, they're gone.