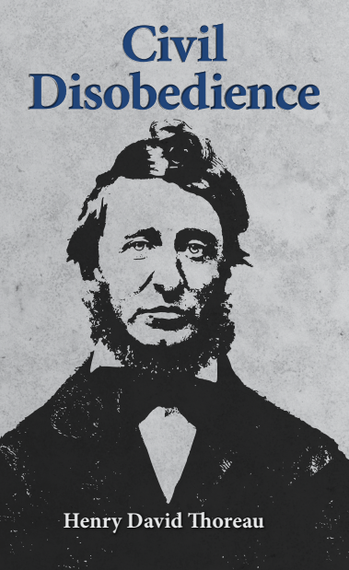 Civil Disobedience ~ by Henry David Thoreau
Sparked by Thoreau's outrage at American slavery and the American-Mexican war, Civil Disobedience is a call for every citizen to value his conscience above his government. Within this 19th century essay, Thoreau explains government of any sort – including democracy – does not possess more wisdom or justice than its individual citizens, and that it is every citizen's responsibility to avoid acquiescence. More than an essay, Civil Disobedience is a call to action for all citizens to refuse to participate in, or encourage in any way, an unjust institution.
This is a must-read for students of every age who recognize that our rights are God-given!
Paperback 70 pages.  ISBN-978-0-9892912-3-1