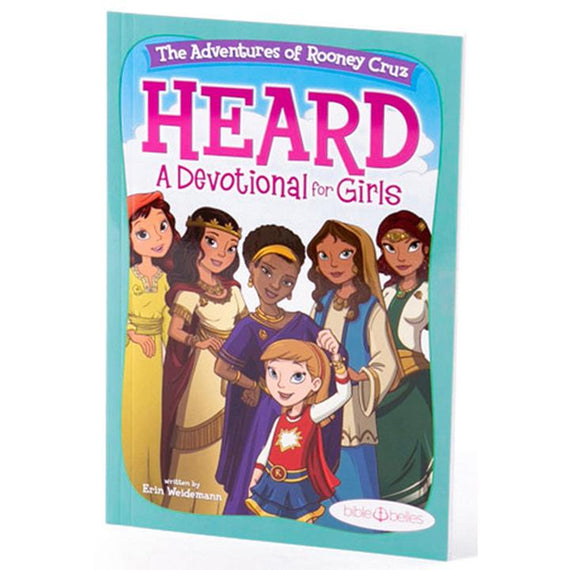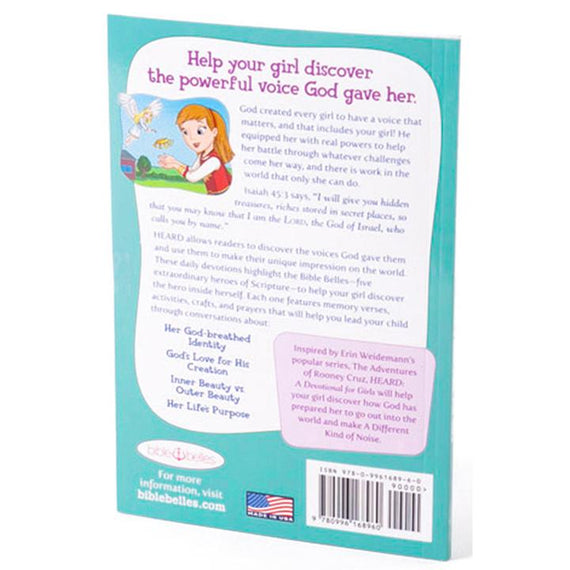 Bible Belles - A Devotional For Girls
God created every girl to have a voice that matters, and that includes your girl! He equipped her with real powers to help her battle through whatever challenges come her way, and there is work in the world that only she can do.

Our devotional allows readers to discover the voices God gave them and to use those voices to make their unique impression on the world. These daily devotions highlight the Bible Belles - five extraordinary heroes of Scripture - to help your girl discover the hero inside herself. This devotional book contains five, 7-day devotionals: 80 pages of memory verses, activities, crafts, prayers, and more to help you guide your child through conversations about:


  Her God-breathed Identity
  God's Love for His Creation
  Inner Beauty vs. Outer Beauty
  Her Life's Purpose

Inspired by The Adventures of Rooney Cruz book series, HEARD: A Devotional for Girls will help your girl discover how God prepared her to go out into the world.
Written by Erin Weidemann

Softcover, 79 Pages
ISBN: 978-0-9961689-6-0