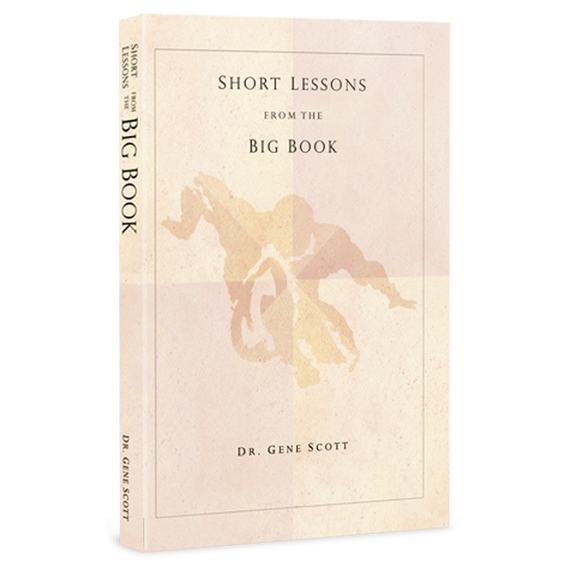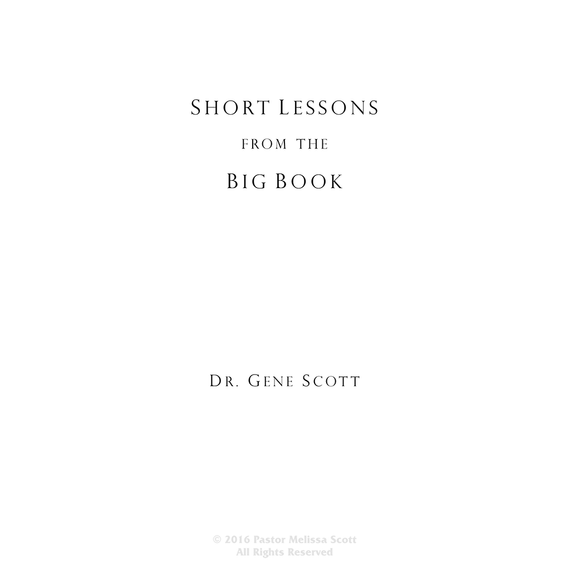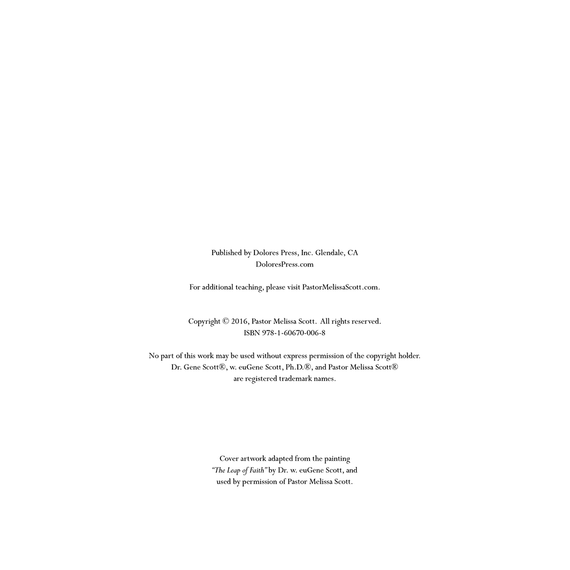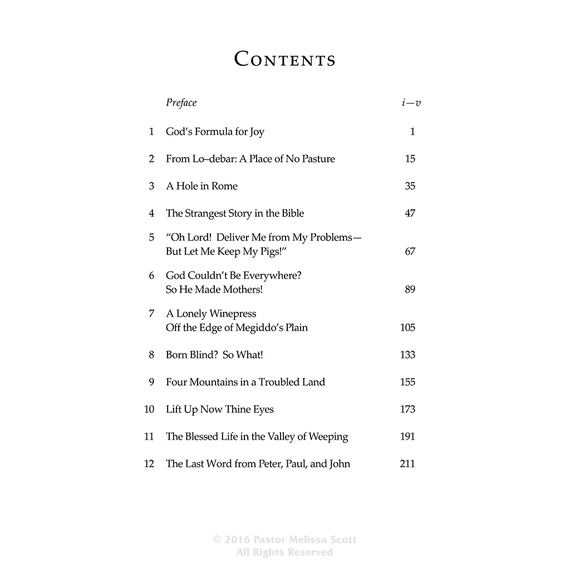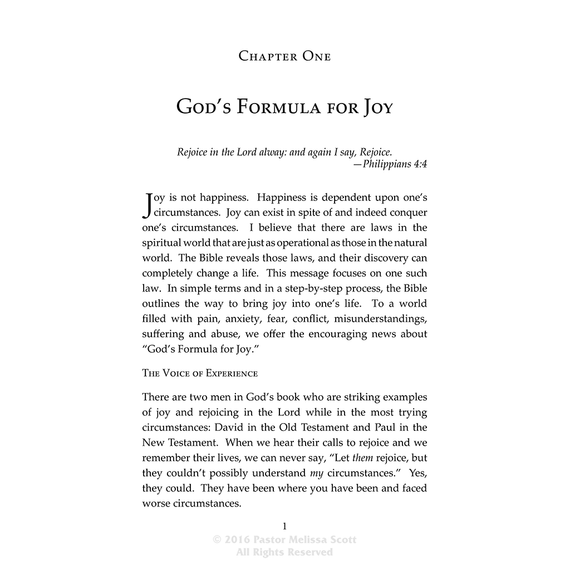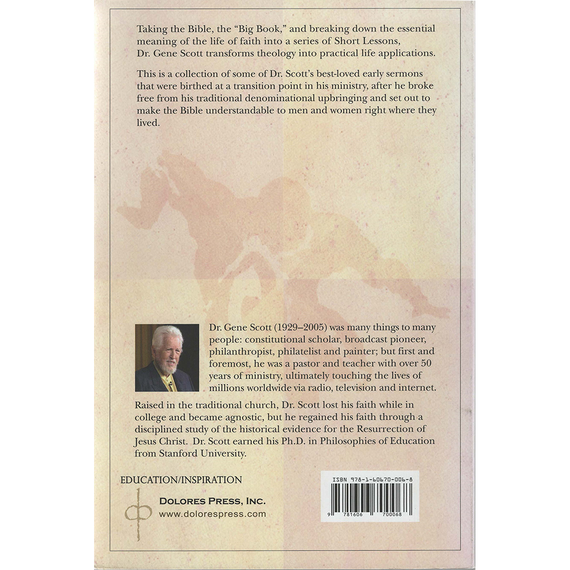 Short Lessons from the Big Book
Short Lessons from the Big Book
A New Compilation of Dr. Gene Scott's Classic Early Writings
Taking the Bible, the "Big Book," and breaking down the essential meaning of the life of faith into a series of Short Lessons, Dr. Gene Scott transforms theology into practical life applications.
This is a collection of some of Dr. Scott's best-loved early sermons that were birthed at a transition point in his ministry after he broke free from his traditional denominational upbringing.  This all-new edition was re-edited from Dr. Scott's original booklets published by Dolores Press, Inc. in the early 1970s. 
Titles Included:
1) God's Formula for Joy  2) From Lo-debar: A Place of No Pasture  3) A Hole in Rome  4) The Strangest Story in the Bible  5) "Oh Lord! Deliver Me from My Problems- But Let Me Keep My Pigs!"  6) God Couldn't Be Everywhere? So He Made Mothers!  7) A Lonely Winepress Off the Edge of Megiddo's Plain  8) Born Blind?  So What!  9) Four Mountains in a Troubled Land  10) Lift Up Now Thine Eyes  11) The Blessed Life in the Valley of Weeping  12) The Last Word from Peter, Paul, and John
Softcover, 228 pages. Item #SLBB.
ISBN: 978-1-60670-006-8