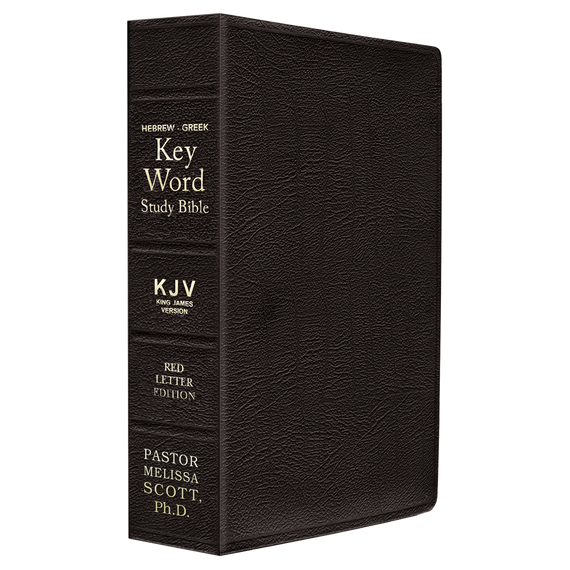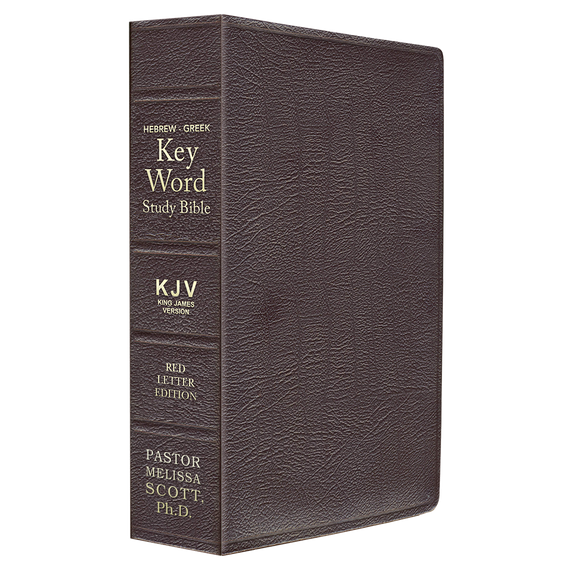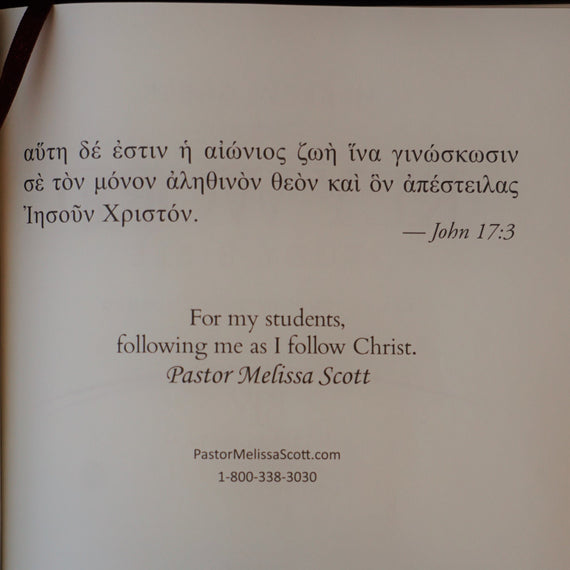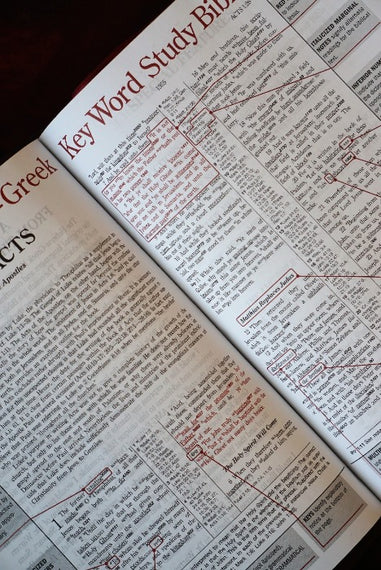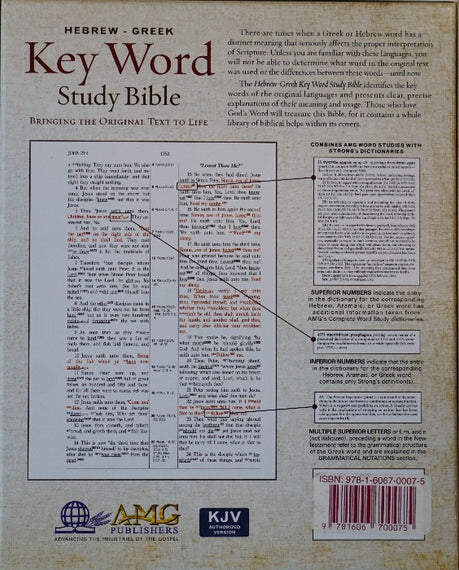 Pastor Scott's KJV Key Word Study Bible
KJV Hebrew – Greek Keyword Study Bible
Pastor Melissa Scott's Exclusive Limited Edition
Now you can own your own copy of the same Study Bible that Pastor Scott uses!  Available exclusively through Dolores Press, this special limited edition features Pastor Scott's name on the spine and also her own presentation message inside.
Edited by the late Greek scholar Spiros Zodhiates, this King James Version Study Bible features key words coded with Strong's Concordance numbers to facilitate a deeper study of word meanings in the original Hebrew and Greek. 
It includes its own Concordance, along with Hebrew and Greek dictionaries—all in one volume!
Available in Black or Burgundy genuine leather. 
Dimensions:  9-1/2" Height  x 7-1/2" Width  x 2" Thick
Item #KEY-BLK (Black leather)  ISBN: 978-0-89957-748-7

Item #KEY-BUR (Burgundy leather)  ISBN: 978-1-60670-007-5
Exclusively from Dolores Press, Inc.