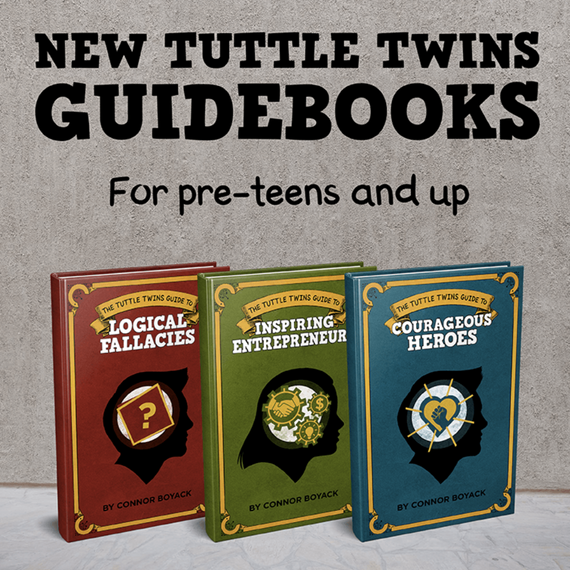 The Tuttle Twins Guidebook Combo Set
This illustrated, hardback series of books for pre-teens and teenagers (and adults!) introduces all kinds of important topics: critical thinking, logic, entrepreneurship, hard work, standing up for what is right, and much more! A whopping 612 pages of content will fill your child's mind with the essential information they need to become well-rounded individuals.
Receive a deep discount when you purchase the set of all three Guide Books.